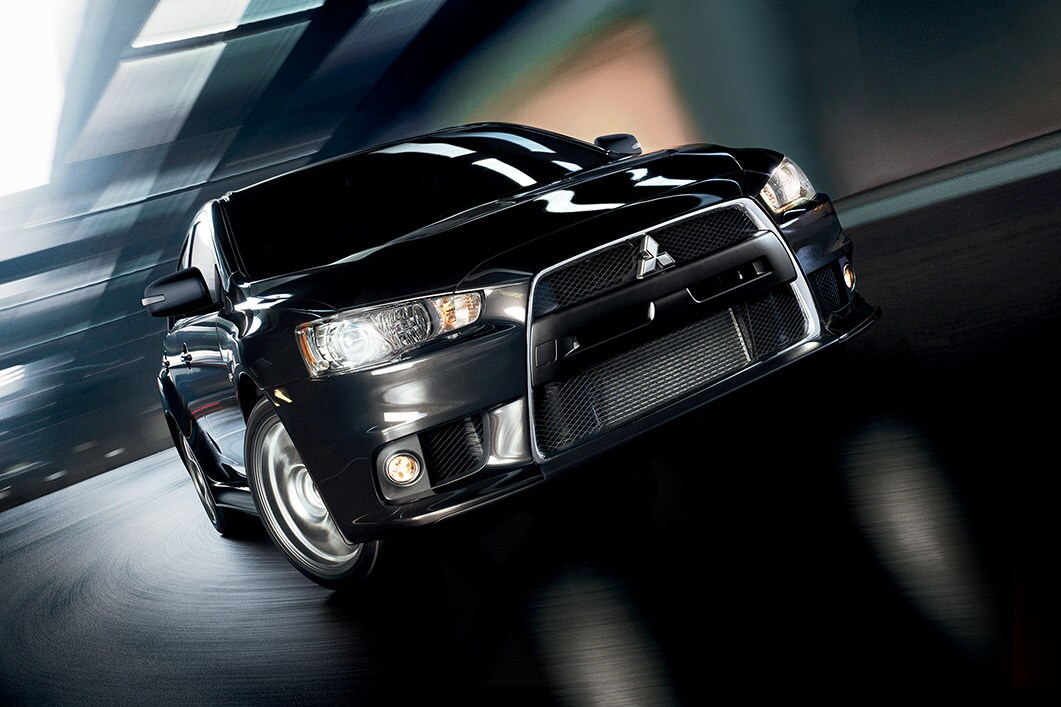 Mitsubishis are known for unparalleled sports performance equipped with the latest innovative tech inside. The new Lancer Evolution embodies this Mitsubishi standard. The new Evo features a quick turbocharged engine, advanced suspension for flawless handling, and novel advances for drivers with a lead foot. Learn why every trip is an exciting one in the new Mitsubishi Lancer Evolution. 
Superior All-Wheel Control and Dynamic Handling
The Evo features groundbreaking tech to help drivers safely navigate the unpredictable roads. Each vehicle features an intuitive onboard computer that detects dangerous road conditions while adjusting your handling for a safer journey. In conjunction with an Active Yaw Control, you can drive with confidence as your vehicle automatically adjusts engine torque between right and left rear wheels. 
For dynamic control and uncompromised handling, the newest Lancer has a fully-equipped 291-HP MIVEC Engine. The compact engine also has a turbocharger and MIVEC technology to navigate winding roads with power and precision. 
Innovative Transmission
For dynamic control of the powerful MIVEC engine, the new Evo features a Twin Clutch Sportronic Shift Transmission. It is one of the smoothest and most responsive automatic transmissions on the market and delivers power, efficiency, and variety. 
Switch between three unique transmission modes, including Normal, Sport, and S-Sport controls. If you miss cruising in a manual transmission, you can always take control with the on-board paddle shifters or sequential shifters. 
Stunning Exterior Design
You'll surely turn heads in your new Lancer Evolution, featuring eye-catching aluminum front fender, hood, and roof panel. The Evo was crafted with aluminum for high strength and low weight, perfect for balance and superior handling. The front fenders also efficiently draw engine heat away from under the hood for safe performance. 
Sporty Handling
Turn sharp corners and feel the road with advanced sporty accessories, including Eibach springs, Bilstein shocks, and MacPherson struts. You'll be pleasantly surprised by the advanced performance. Feel like a formula one racer in a brand new Mitsubishi Lancer Evo. 
Shop for New Mitsubishi Lancers at Gwinnett Mitsubishi
Serving Lawrenceville, Norcross, Suwanee, and Duluth
If you're ready to experience the sports-driven Lancer,
schedule a test drive
at our dealership. Feel free to visit our dealership and browse our lot for the Evo that's calling your name. If you have any questions in the meantime, give us a call at (866) 982-9443. See you soon!